COMPOSITE TESTING & INSPECTION
Composite materials have become a major component in the construction of yachts, aircraft and high-end structures due to their properties of high strength and low weight.
Most composite materials are however sensitive to UV exposure, impact and fatigue cycle, all of which affect their integrity and properties through lifetime.
Structural integrity can be checked with advanced non-destructive testing (NDT) methods in order to detect, localize and determine a size of damage.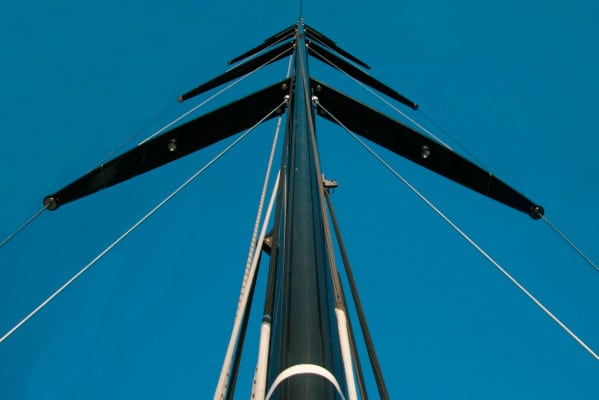 COMPOSITE INSPECTION
Material defects are the major sources of composite failures. These can be quality related in the fabrication process or damages to the material through its life.
Defects can manifest as surface or in-depth cracks, fiber fracture, delamination, debonding, voids, lack of bonding, porosity, all of which would to a certain degree affect the structural integrity and mechanical properties.
Most of these issues will be detected by Phased Array Ultrasonic or X-Ray and give engineers information to establish how much the structure has been weakened.
Our typical inspections include:
carbon masts and rigs
hulls
foils and appendices
COMPOSITE TESTING
As for any other materials, mechanical characteristics of composite materials can be determined by destructive testing.
These include:
tensile
hardness
charpy
bend
fracture
delamination (pull apart)
bonding decohesion
Most tests are tailored to customer's needs so get in touch to discuss your Composite Testing and Inspection requirements.